Kernel Flow requires the use of a preconfigured System76 Linux PC (supplied with your Kernel Flow system, but arriving in its own box). This system is referred to as the Kernel Flow PC.

Please ignore any messages from the computer recommending you update the system software. If there are critical updates required for your system, Kernel Support will contact you and provide instructions.
You must provide the following peripherals:
Primary monitor
USB keyboard and mouse
Internet connection (wired Ethernet preferred)
Optional 2nd participant-facing monitor
The diagram below illustrates the portsrecommended for the various components and peripherals.

Do not use the red USB ports on the PC for the Kernel Flow Power/Data Cable or the blue Sync Accessory Box cable.

Also, do not use the motherboard graphics ports. Plug any monitors into the graphics card as illustrated below.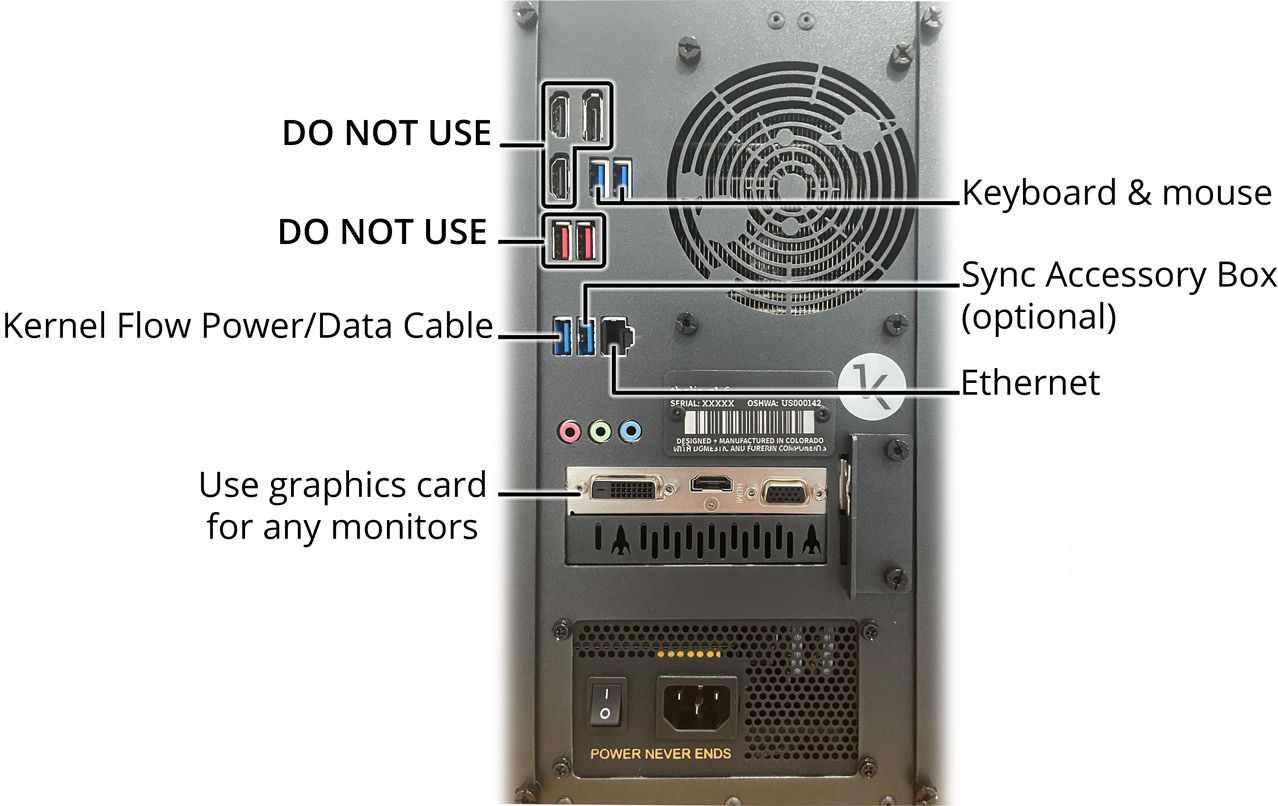 NOTE:

Your PC has been pre-configured by the Kernel team prior to shipment so it is ready to operate the Flow headset immediately. No login or setup is required to run the Kernel Flow Application.

Do not break down or discard the shipping box or packing materials. Kernel includes a TIVE tracker in the shipping box to protect the device against loss during shipment. Please keep this tracker in the box in preparation for return shipment.
---
What's Next