Kernel Flow2 - IMPORTANT NOTICES
Kernel Flow2 - IMPORTANT NOTICES
---
Share feedback
Thanks for sharing your feedback!
PLEASE READ THE FOLLOWING SAFETY NOTICES
LASER SAFETY

The Kernel Flow2 complies with Federal Laser Product Performance Standards (FLPPS) 21CFR1040.10 (Code of Federal Regulations, Title 21, Section 1040.10) and is classified as a Class 1 laser device and does not present a hazard with regard to maximum permissible exposure and accessible exposure limits for both ocular and skin considerations.

The Kern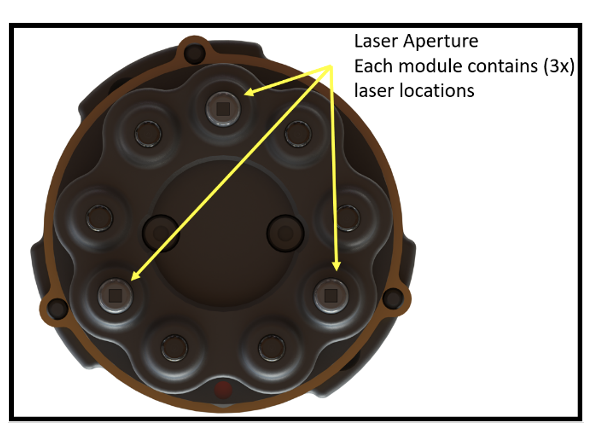 el Flow2 utilizes 120 NIR and 120 visible Class 1 diode lasers. During Normal operation the Kernel Flow2 emits visible (690nm) and invisible (905nm) Class 1 laser radiation.




Class 1 laser is considered safe from all potential hazards and is considered to be incapable of producing damaging radiation levels during operation and is exempt from any control measures.




Natural eye protection is provided by the physiological eye aversion response. This response induces closure of the eyelid, eye movement and pupillary constriction, in addition to movement of the head to avoid an exposure to a bright light stimulant. The aversion response to an exposure from a bright, visible, laser source is assumed to limit the exposure of a specific retinal area to 0.25 s or less.

The Kernel Flow2 is designed to be positioned on the user prior to activation. Users should not intentionally stare into or at the source lasers.
CAUTION
Use of controls or adjustments or performance of procedures other than those specified herein may result in hazardous radiation exposure.
DEVICE IS NOT USER-SERVICEABLE
Do not open or attempt to service modules. Modules must be returned to manufacturer for service or repair.

Any misuse or mishandling of the product, including failure to properly clean and store the product, will void the warranty.

Kernel Flow2 has not been evaluated for clinical performance or use, accuracy, reliability, or effectiveness, and has not been validated for any particular use.
FOR RESEARCH USE ONLY
Not intended for use in the diagnosis of disease or other conditions or in the cure, mitigation, treatment, or prevention of disease.
Kernel Flow2 is for research use only and has not been tested for electrical safety, electromagnetic compatibility, or biocompatibility.
NOTE: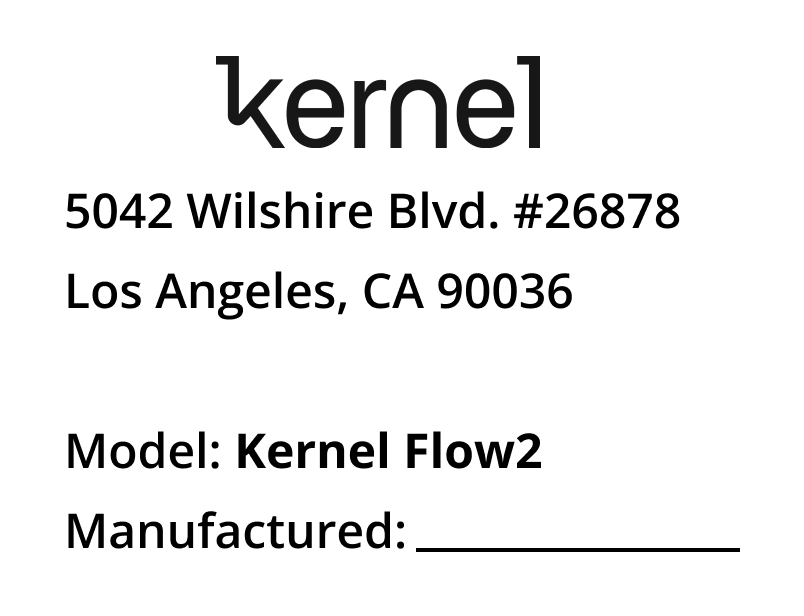 Per 21CFR1010.3 you will find this label on the card included with your Flow2 system stating the month of manufacture. This information is additionally available inside the hub enclosure of the Flow2 headset itself.
---
What's Next